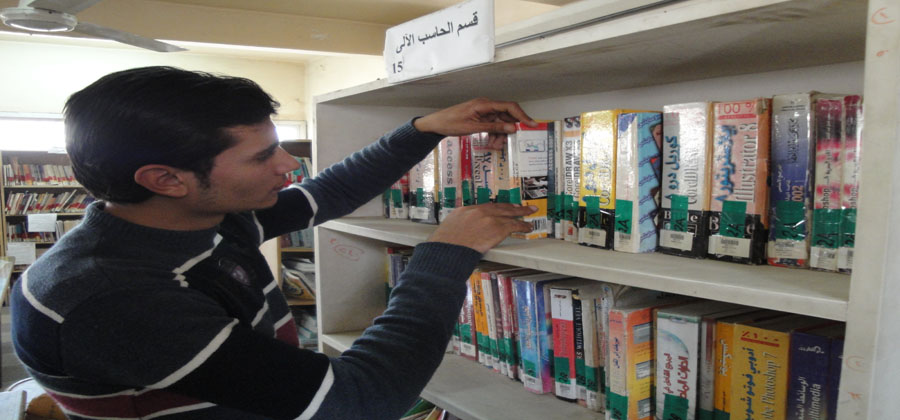 The library contains a large number of books and references in all the study domains and specializations in the Educational and Psychological Sciences ,Home Economics, Computer Sciences, Art Education, Music Education, Educational Mass Media, in addition to general knowledge and specialized books in foreign languages.
The Services Provided by The Library:
Internal and external borrowing.

Indexing and classification.

Film and slide projection equipment and services.

Photography services.

Numerical library for the teaching staff members and their assisting staff.
The College of Specific Education library in Mansoura branch :
Audio-Visual material
MA and PH.D theses
Periodical Journals
The books
The vessel
DISK
CD
English
Arabic
-
115
335
165
800
8750
The number
The College of Specific Education library in Mit Ghamr branch :
23
65
98
---
832
9999
The number
The College of Specific Education library in Meniat El Nasr branch :
1
36
130
103
1409
9271
The number
Nike Zoom Flight Bonafide
Sports Shoes | シューズ