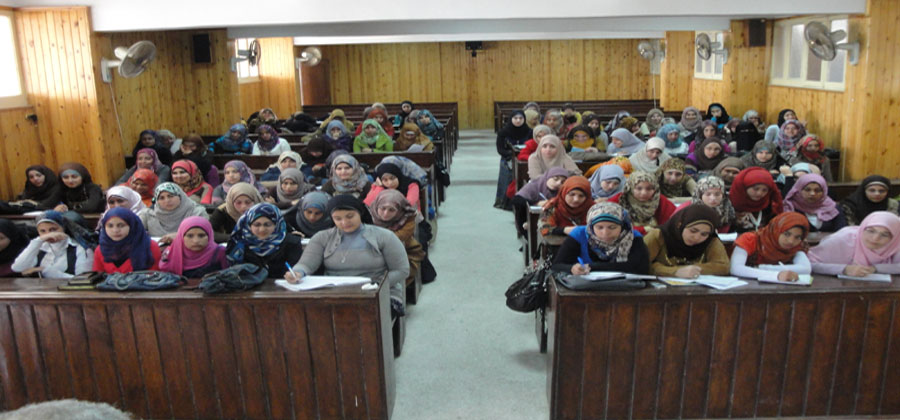 The department was established in 1990. The first graduate class was in 1994. The department includes the educational theatre specialization (in Meit Ghamr).The department is concerned with preparing and qualifying educational media specialists for work in the educational media activities in the pre university education stages .
The Mission of the Department.
The department graduates students in the educational media specialization to meet the needs of the instructional institutions and media institutions. It aims to provide them with the basics of knowledge and skills according to the international criteria and the requirements of the instructional institutions in the specialization domains. Efforts are designed on the basis of a comprehensive awareness of the problems of both the community the environment and the professional ethics. The department's mission extends to include elevating the graduates' abilities through providing post graduate diploma programs ,MA and PH.D. degrees .In addition , the department contributes in enriching the applied sciences through original research ,community service and development of the environment. These aims are pursued through professional counseling as well as transferring the information concerned with the activities that take place inside the college and the university.
The Vision of the Department :
The department seeks to achieve high levels of quality and distinction and occupy a prominent position on the university education map with all its domains (instruction , Scientific Research Community Service and Development of the Environment).It also aims at graduating students who are able to compete in the labour market through providing a distinct context for instruction and learning ,in addition to providing the essentials of scientific research .
The Aims of the Department :
Preparing ,updating and developing the instructional programs , learning techniques and tools in all the sub specializations in accordance with the department's mission .
Uplifting the research levels in all the sub specializations in the department to a distinct position among the identical departments.
Upgrading and improving the professional level of all the instructional , research, and administrative process elements in the department .
Covering and spreading current events in the department and the university.
Exerting purposeful efforts to consolidate the relationship with the various media sides.
Spreading the spirit of cooperation among the teaching staff members ,students and graduates on the one hand, and the outside community on the other.
The Specific Specializations:
The department incorporates the following major specializations:
School journalism.
Broadcasting and instructional television .
Educational theatre.
New Balance Running Shoes
Sportswear Design | Air Jordan 1 Mid "Bling" Releasing for Women - Pochta